Civic Educator
As a middle school teacher, Shellee worked with 130 students each year to excel at the state's standardized tests in history and government while maintaining an appreciation for the real difficulties of political life. While facts can produce right answers and wrong answers, the questions motivating political life are rarely so simple. This commitment to critical thinking in the classroom led to opportunities to write district curriculum, to mentor new teachers and to promote critical thinking in classrooms across the country through the Center for Civic Education and the Center for the Constitution at James Madison's Montpelier.
Campaign Activist
As a child Shellee canvassed her neighbors to vote for her dad for city council, and she returned to knocking on doors in 2004. As a grassroots organizer during the 2004 primary campaign, she worked with volunteers throughout the Dallas area to raise money, write letters to voters in early primary states and to get out the vote in nearby Oklahoma. Once the contest was decided, Shellee managed a countywide judicial campaign in Dallas. This work eventually pulled her out of the classroom to pursue the realities of political life which she hoped would better inform her teaching when she returned to the classroom. Since then she has worked as the volunteer coordinator for a senate campaign in 2006 and volunteered to organize her precinct and get out the vote for the 2008 primary election.
State Agency Employee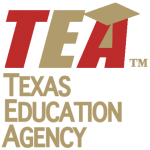 In 2005, Shellee worked as a program administrator for the StateBoard for EducatorCertification in Austin, Texas. She worked with educator preparation programs throughout the state to facilitate their adherence to Board rules, policies and procedures. From stakeholders meetings to program approval visits, Shellee experienced the difficulties of policy making from its creation to its application.
Political Scientist
Shellee began graduate course work at the University of Houston in 2008. Concentratingon American Political Thought, Political Behavior and Public Opinion, she successfully completed Comprehensive Exams in August 2011 and earned her Masters degree in Political Science. Shellee will soon complete her dissertation, Madisonian Civic Involvement: Understanding How We Work, and is interested in opportunities to connect citizens, their communities and representatives through civic technology.